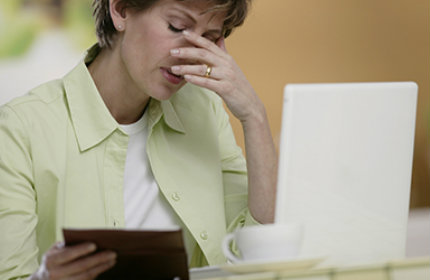 {beginAccordion h2}
Overdrafts and Overdraft Fees
Mistakes Happen. To assist in the avoidance of merchant fees and possible damage to our member's credit history, Infinity Federal Credit Union (FCU) at its discretion, covers inadvertent overdraft transactions for members in good standing.
What You Need to Know About Overdrafts and Overdraft Fees
An overdraft occurs when you do not have enough money in your account to cover a transaction.
We can cover your overdrafts in two different ways:
1. Infinity FCU will authorize and pay. Standard overdraft practices dictate that we pay overdrafts at our discretion, which means we do not guarantee that we will always authorize and pay any type of transaction. Types of transactions include: checks, automated bill payments, and pre-authorized withdrawals (i.e. gym membership).
2. We offer an overdraft protection plan, which is an Overdraft Protection Line of Credit (ODLOC). The option of a supplemental transfer from a savings account is also available; however, Regulation D restrictions apply. To learn more, call or stop by any of our five convenient branches. We have Certified Credit Union Financial Counselors that can provide further assistance.
What fees will I be charged if Infinity FCU pays my overdraft?
Under our standard overdraft practices:
We will charge you a fee of up to $35.00 each time we pay an overdraft, or $32.00 if we return an item unpaid. (see current fee schedule)
While there is no limit on the total fees we can charge you for overdrawing your account, Infinity will make every attempt to provide guidance should the number of paid overdraft items exceed 10 within a 30 day period.
Notification of Overdrawn Accounts:
If the account is overdrawn you are required to bring the balance back to a positive dollar amount within 30 days of the date the account went negative. If at day 10 the account is still negative, a series of letters will be mailed with notification to bring your account positive.
If your account incurs greater than 10 overdrafts within a rolling 30 day period, notification of excessive use and contact information for an in-house Certified Credit Union Financial Counselor will be sent.
{endAccordion}