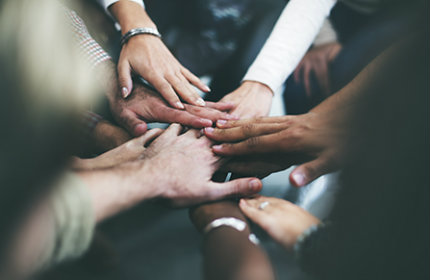 Relationship Discount
At Infinity Federal Credit Union (FCU), your "Participation" makes a difference. This is why we offer you a loan relationship discount based on your use of our select products and services.
Relationship Discount Rate provides for a .50% discount on certain consumer loans.
The discount is included on our Current Rate Schedule on Auto, Recreational Vehicle/Boat, Bridge to Citizenship, Energy, and Personal loans only. It is not offered on Overdraft Protection Lines of Credit, Credit Cards, or any real estate loans.
Members must agree to maintain a checking account, with full direct deposit from their employer into your checking account to qualify for the initial loan discount. Participation also requires you to provide a valid email address, sign up for e-statements and register for online banking to qualify for future potential discounts.
If for any reason payments are not made pursuant to the terms and conditions in the loan note, if you close your Infinity FCU checking account, or cancel your full direct deposit, the Credit Union will add back the .50% discounted rate as defined by the terms of the program which will increase your rate and may extend your loan term. See Loan Addendum.
No notice will be provided prior to the revocation of the relationship discount. Further, after your default hereunder, the Credit Union will have no obligation to reinstate the discount should you later reinstate the requirements of the program.