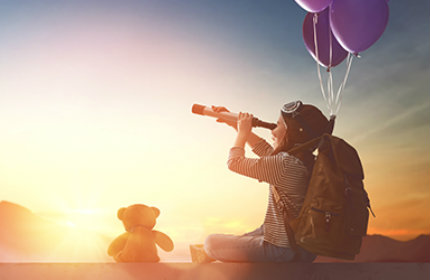 Summary
At Infinity Federal Credit Union (FCU), we believe it's never too early to start exploring the path to financial responsibility. Our Young Explorer Savings account is designed for kids 12 and under who are beginning to explore what life has to offer. We want to encourage their good habits with rewards along the way.
Ready to start exploring? Simply make a deposit and you're on your way!
Account Benefits:
No monthly service charge
No minimum balances
Make a $5.00 opening deposit, receive a Savings Passport, and select a prize* at account opening
Deposit $5.00 or more and receive a stamp** in your Savings Passport. After 5 stamps, select a prize
Receive a Savings Tracker poster and track milestones towards your savings goal
Access to online and mobile banking
Online transfers allow parents to easily move money to their child's account
Option to open a Teen Trailblazer Checking account at the age of 13
Automatically graduate to a Regular Savings account at the age of 18
For identification purposes, the child's social security number is required.
*Prizes vary at the discretion of the credit union.
**Only one stamp per day.