Teen Trailblazer Checking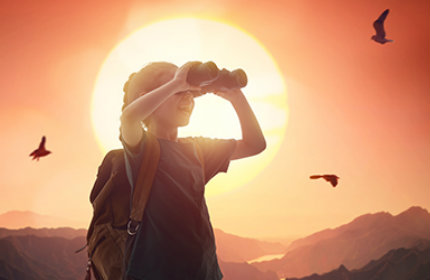 Summary
At Infinity Federal Credit Union (FCU), we believe that building good money habits early is important. Whether you're stashing away dollars from your first summer job or saving up birthday funds, our Teen Trailblazer Checking account will help you blaze the trail of financial responsibility. This account is designed for teens aged 13-17.
Account Benefits:
No monthly service charge
No minimum balances
Make a $5.00 opening deposit and receive a gift at account opening*
Allows teens freedom to spend money with their own ATM/Debit Card1
Gives parents control with limits on withdrawals and purchases2
Online transfers allow parents to easily move money to their teen's account
Check balances and account activity from your mobile phone or online
Receive account alerts via email or text message
Develop budgeting skills with our free money management tool, Finance Manager
Access to 250+ Surcharge-free ATMs in Maine
Convenience of 5,700+ Shared Branching locations across the country
Automatically graduate to a College Pathfinder Checking account at the age of 18
*Gifts vary at the discretion of the credit union.
Disclosures:
In addition to the terms disclosed in Infinity FCU's Membership Agreement and Disclosure, the following terms and conditions also apply to the Teen Trailblazer Checking Account:
1In order to receive an ATM/Debit Card, a parent or legal guardian must be a joint owner on the account. The parent or legal guardian does not need his/her own card.
2Debit Card limits = $100 a day from the ATM, $500 a day from a point-of-sale purchase made in person or online.
No overdrafts allowed, non-sufficient funds (NSF) fees still apply. See Fee Schedule for details.