College Pathfinder Checking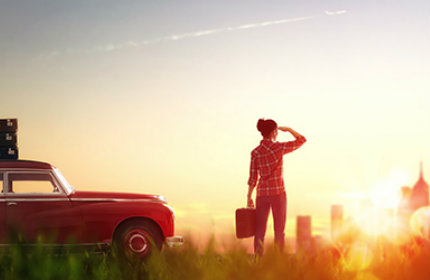 Summary
At Infinity Federal Credit Union (FCU), we understand that college brings more independence and greater responsibility. You're nearing the end of one journey and starting down a new path as an adult. Our College Pathfinder Checking account gives you the financial tools to take you from summer job to campus life with unique benefits designed for a student's on-the-go lifestyle. This account is designed for members aged 18-24.
Account Benefits:
No monthly service charge
No minimum balances
Overdraft Forgiveness - reverse overdraft charges twice per calendar year
Earn cash back for using your Debit Card

$5 cash back when you make 25 - 39 qualifying Debit Card transactions* during the month
$10 cash back when you make 40+ qualifying Debit Card transactions* during the month

Access to 250+ Surcharge-free ATMs in Maine
Convenience of 5,700+ Shared Branching locations across the country
Check balances and account activity from your mobile phone or online
Receive account alerts via email or text message
Develop budgeting skills with our free money management tool, Finance Manager
Send money to friends and family with PopMoney®
Online transfers allow parents to easily move money to their college student's account
You do not need to be enrolled in college or university to open this account, as long as you meet the age requirement.
Disclosures:
*Qualifying transactions are point-of-sale purchases made in person or online. Transfers between accounts, bill payments, checks, ATM withdrawals, or pre-authorized withdrawals (i.e. gym membership) do not count towards qualifying transactions. Qualifying transactions must post and settle to an account during the calendar month. Transactions may take one or more banking days from the date transaction was made to post and settle to an account. Cash back will be credited to the account on the first business day after the monthly statement cycle ends