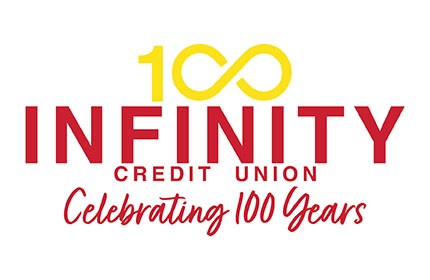 Our Mission
We believe that every person has a story and a dream. We are passionate about learning your story and committed to doing what's best for you, no matter what. At Infinity, we believe that together, we can make your dream Real.
100 Years Strong
As Maine's first credit union, Infinity Federal Credit Union (FCU) has been serving its members since 1921, initially as the Telephone Workers Credit Union of Maine, then as Telco of New England FCU.
Today, we're proud to call over 18,000 of our fellow Mainers "members." Infinity FCU is community-based, available to anyone who lives, works, worships, or attends school in Cumberland and York counties and the city of Bangor. Infinity FCU is a not-for-profit financial cooperative owned by its members and guided by the vision "We do banking differently to keep you a step ahead in life."
We get to know our members as individuals - not just numbers - and make a difference by listening longer, digging deeper, and going further. Whether it's in-person or online, we provide ready access to competitive rates plus financial products and services that are designed to put our members in a better financial position. It is our goal to make a difference in the lives of our members and place what's right for them above all else -- for every member, every time.
Voted Top 10 Best Places to Work 8 years in a row!
Infinity FCU has been named one of the "Best Places to Work" in the medium company size category for 8 years in a row by the Maine State Council of the Society for Human Resource Management. Infinity was also named one of the "Best Credit Unions to Work For" in its asset size by Credit Union Journal for four years in a row.