Embracing Diversity for Business Success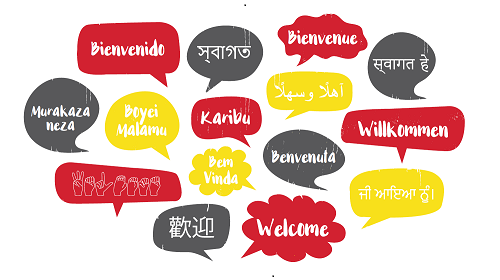 Our Director of Community Outreach & Business Development, Rachna Bhatia, spoke with the Biddeford-Saco Chamber of Commerce about embracing diversity for business success.
"Today I want to share about our journey as a financial institution and how we embrace diversity. It is still a process. We are working through it. We are making strides every single day.
The way the landscape looked in Maine about 6-7 years ago, we saw a strong financial need for inclusivity and simple ways to do banking with our multicultural community. There were a lot of individuals who were turned away by other financial institutions because they did not have a Social Security number or a credit history. So they could not open an account anywhere, and were very confused about - how do they go about it? What do they need to do to be a part of the community here?
The first thing we needed to do was to establish a relationship of trust with them. Trust is one of the important things for them because they have uprooted themselves from their home country to move here because of political unrest in their country. So when they move here, we see language as a barrier, culture is a huge barrier. The trust doesn't come easily, and especially trust with financial institutions. They've had very bad experiences back home.
The first thing we needed to do here for them is build a relationship. To learn, what are they looking for? What are some of the things that are important to them? So that we could make banking hassle-free for them.
Then we hired individuals from those communities, as tellers and member specialists. We trained those individuals. We asked them for their input on how we could change our internal training programs so that it is easier, and adapted in a way that they understand it better. We wanted new members to have someone to speak in their native languages when they walk in the building – so that they feel heard, they feel understood.
Right now there are 16 different languages spoken in our branches, which gives us the ability to reach out to more members in the community and help them with their financial needs. We also asked our employees for input to our training program. Our HR team and our marketing team constantly work on evolving and improving how we can do business differently to cater to more people in our community.
By 2017, we started reaching out to community leaders in the immigrant community to understand their view and perspectives. And that's when we opened our Baxter branch in Portland. The location was chosen because it was convenient for multicultural communities to access that branch and do their day-to-day banking. Some of them do not own a car, or take the bus, or walk to the branch, so this branch was opened keeping that in mind.
As we progressed through our journey, we started getting recognition as industry leaders for embracing diversity. We are faced with challenges. There is a longer learning curve for these individuals. But it is the absolute right thing to do. We have learned so much from these individuals. We have changed the way we do business because of the diversity that we have embraced. We have grown, we have learned, we have received recognition. It has been a great journey so far.
We teach these individuals from opening an account, to online banking, how to build credit, how to improve credit, and how to have control and financial independence. Because we want them to understand one very important thing: in order for them to live and survive here, if they know the way banking works here, life is going to be much easier for them.
We want to help them, hold their hands (through the process), but also make them independent, so they're not dependent on others for their financial decisions. They know what's right for them.
We see many individuals come in with accounts and loans at other places, but they don't know what that means, they don't know how to use them, or how that impacts their lives positively or negatively.
Since we are a not-for-profit financial cooperative, our mission and vision very much support these initiatives. Education is a must for us for any member. We want to empower, enable and educate our members to be financially independent – so they are future ready.
That is one thing that we have done with our multicultural members a lot. It takes more time. Definitely there is a longer learning curve for members and employees. But we have seen over the years, especially in our Baxter (Portland) branch, that they come in, they establish a relationship, then they go back and get their friends and family, because now they have trust. So this is how organically we have been growing, and we would like to continue to do so. We now can say that we understand what they are looking for, as far as financial independence goes.
We want to be able to help more and more people. I know that there are people from many different countries who live in the greater Portland area who are looking for help and assistance. They do not have the direction on how to do so, but I think we are slowly getting there.
We are fortunate to have a number of community partners that we have been working with over the years. We go to these organizations and we do Financial Literacy sessions. We teach them, when they open an account, how does their debit card work? How can they save? How can they budget? We do regular sessions with these partners. It's a great experience to meet these people who are new to the country, or have come as asylum seekers or refugees. I am proud to share all the people that we work with and the wonderful experiences that we have."


Thank you to the Biddeford-Saco Chamber for the opportunity to share our story. And to fellow panelistsTae Chong, Director of Multicultural Markets and Strategies for the Maine State Chamber of Commerce, and Portland City Councilor, who has been doing DEI (diversity, equity and inclusion) work for about 25 years. As well as Infinity's Small Business Team – Jahnna Steindl and Tim Drapeau.
View all news